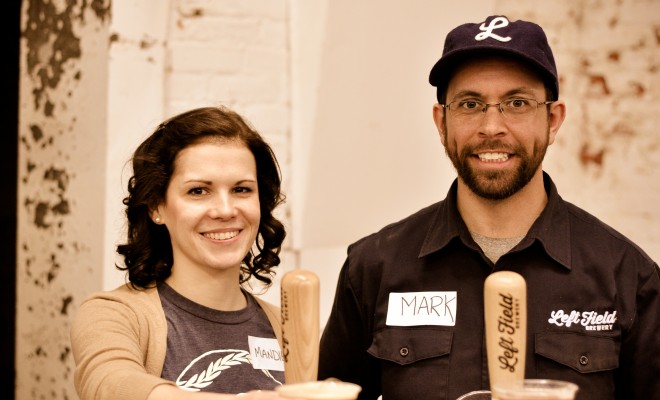 Thanks to those who e-mailed, tweeted and called your local officials about the issue, a short-term solution has been found which will allow us to serve our beer at festivals this summer. We're thrilled with the announcement!
The news came to us late yesterday and involves a solution that was facilitated by The Beer Store and approved by the Alcohol and Gaming Commission (AGCO). The temporary fix does not require that our beers be formally listed with The Beer Store, a previous hurdle for us as a tiny brewery that is unable to bear the extremely high cost of listing a variety of our beers in the Beer Store's system. It also gives regulators time to develop a more permanent and long-term solution following the election this June.
We're extremely grateful to those of you who took the time to vocalize your support over the past two weeks.  Looks like we'll be seeing you at beer fests this summer after all!
Cheers,
Mark and Mandie
Photo Courtesy of Robin Leblanc