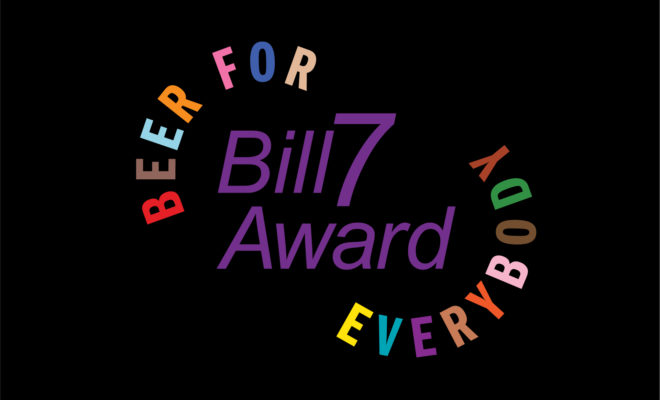 BEER FOR EVERYBODY SUMMER 2021
As we push for a strong finish to our #Beer4Everybody initiative supporting Black Women In Motion (currently at $4,860 – let's get to $6,000 by May 31st!), we begin to look ahead to our next partnership for Pride month and beyond.
A little early, but we're just so excited to launch Squeeze Play Rainbow Sherbet Sour, we couldn't keep this one to ourselves! Bursting at the seams with the addition of FIVE fruit purees: orange, raspberry, lime, lemon AND pineapple, this new Squeeze Play has a hint of sweetness and just a touch of lactose. It's more than a little reminiscent of your favourite icy childhood treat and just as refreshing!
50¢ from every can of Squeeze Play Rainbow Sherbet Sour supports the Bill 7 Award. Starting June 1st and until July 31st, all #Beer4Everybody apparel and merch proceeds will support this registered, charitable trust that awards scholarships to gay, lesbian, bisexual, trans, two-spirited and queer Ontario post-secondary students. You can also help boost the amount by making a donation to the Bill 7 Award at checkout in our Fan Shop.
With your help, we've funded over $13,000 in Bill 7 Award Scholarships over the last three years and we hope to be able to match or surpass that amount this year.
Nearly one third of LGBTQ students drop out of high school. One third delay attending post-secondary school due to affordability or debt. Supporting LGBTQ students – financially and emotionally – increases post-secondary graduation rates. It helps them realize their full potential, and it puts them on a path to becoming the next leaders in our community.
The Bill 7 Award Trust was established in 1987 to provide post-secondary education scholarships to lesbian, gay, bisexual, transgender, two-spirited or queer (LGBTQ) Ontario post-secondary students. The award is named after the 1986 Ontario legislation that extended the protection of the Human Rights Code to lesbians and gays.
Beer For Everybody is an initiative to showcase and support local organizations that work to dismantle systemic inequities. It is not a campaign, but rather a statement of our beliefs and a name under which we will continue to take action to uphold our commitments to equity and inclusion.
Connect with Bill 7 Award:
Instagram @bill7award
Facebook @bill7award
Twitter @Bill7Award