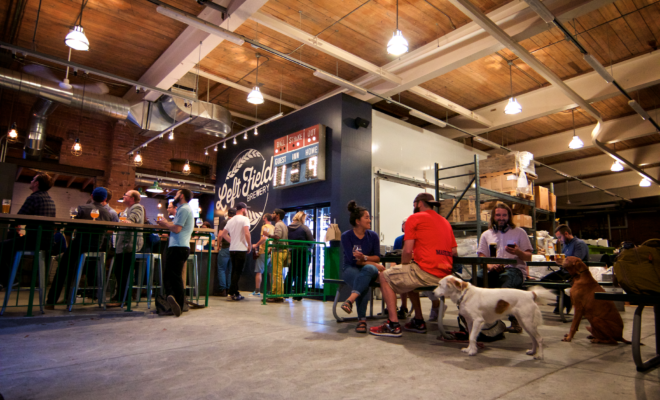 At Left Field, we are proud to offer a space where community, family and friends can gather to responsibly enjoy fresh, locally made craft beer together and be free from discrimination or harassment of any kind.
Harassment includes offensive comments or attitudes related to gender, gender identity and expression, sexual orientation, differing abilities, physical appearances, body size, race, religion; deliberate intimidation, following and unwanted sexual attention.
At any point during your visit, if you are made to feel unsafe, uncomfortable or in danger or if you witness someone else who may be in need of assistance, please discreetly alert one of our team members and we will make it our top priority to help without question or judgement.
We welcome you to inform us of any past instances of feeling unsafe in the brewery and to provide us with any suggestions of how we can become a more inclusive space by emailing [email protected]. All communication of this nature will be treated confidentially.
Nothing is more important to us than the safety and comfort of our team members and valued guests. We believe that beer is a space that is for everyone and we will take all necessary actions to uphold this policy.
Cheers!
Team Left Field